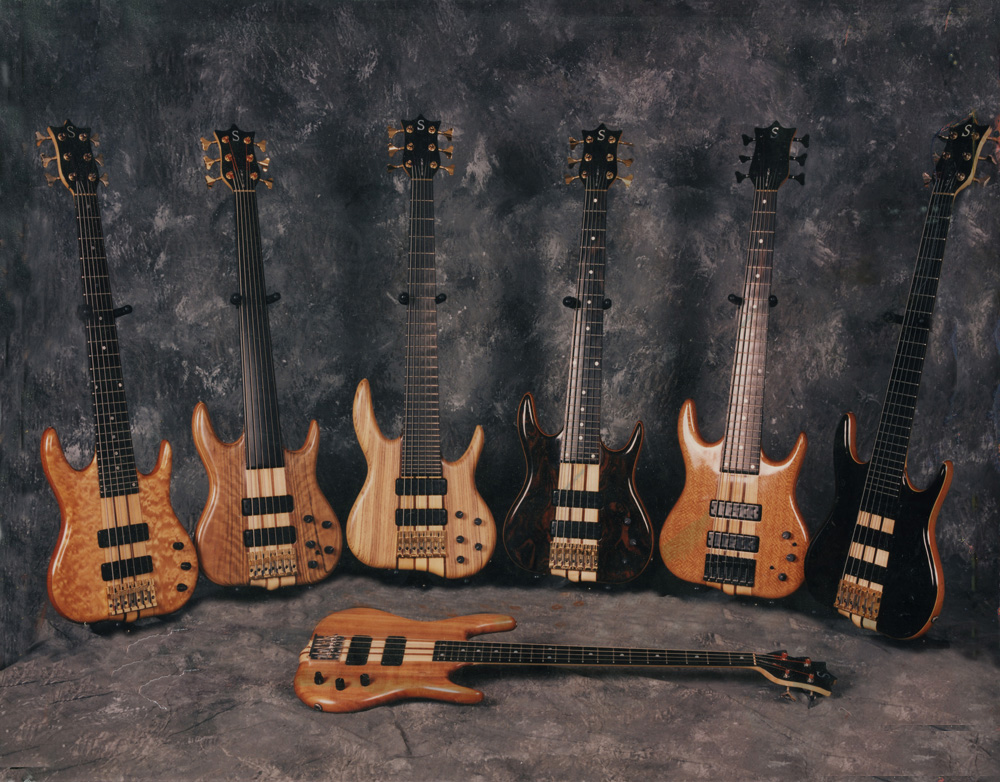 Ken Smith Bass - A Work Of Art
Ken Smith basses are made in America from hard work and dedication. You will not find another bass anywhere that looks or plays as good. If you are looking for a dream bass then this the answer.
The woods used in these basses are aged for one to three years before they end up in your hands.
Patience is more than a virtue. If you want perfection then you must simply wait for it, because it does take time. If you have any questions you can actually call and speak to Ken Smith himself! How is that for service? I can guarantee that you will not find that kind of customer service anywhere else.
If you just can not wait that long for one of these fine works of art, then you can always find great deals on these basses used. There are always some available. If you can get the serial number and some pictures from the person selling it, you can then call the factory and they will tell you everything they can about that specific bass. They will also look over the pictures and tell you what they think of the current condition. This is a free service and one that you will not find anywhere else.
Want to see the magic that goes into the production of a Ken Smith bass? If you take your bass in for repairs or to be setup they would be glad to give you a guided tour of where your bass was made. They might even show you some their production secrets!
Article Source:
http://EzineArticles.com/?expert=Jason_Scheers
Article Source: http://EzineArticles.com/4740972